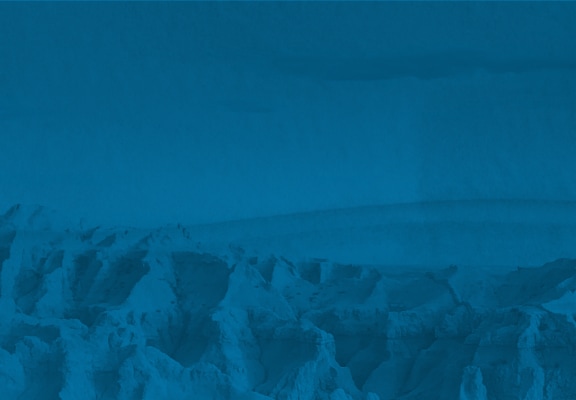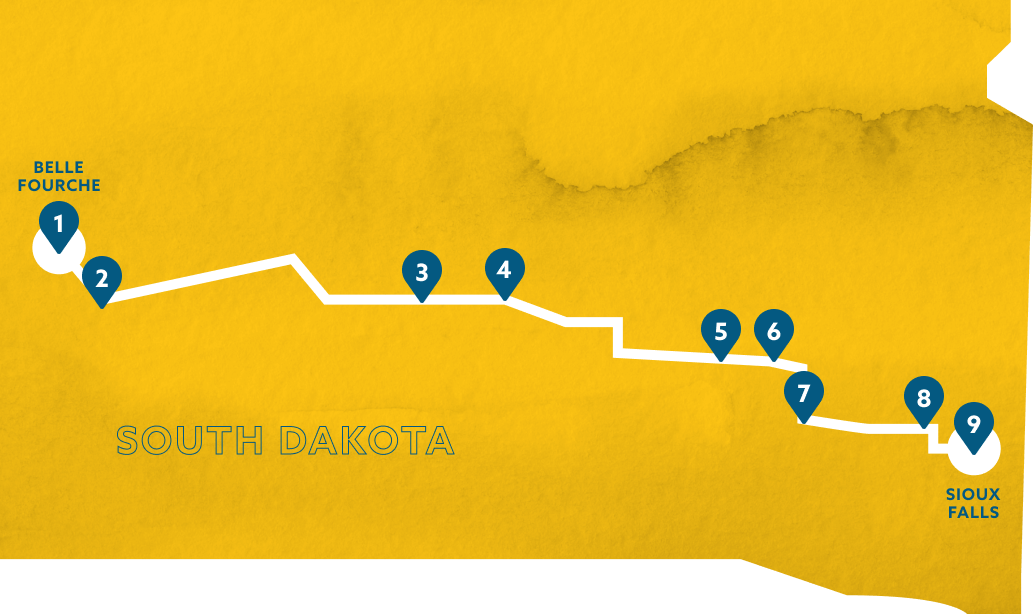 Starting Location Geographic Center of the Nation Monument Visitor Center
Thu 09.22
Celebration Start Time: 8:30AM MT
Celebration End Time: 11:00AM MT
Belle Fourche is an authentically western town founded in the late 1800s. It has a rich history full of cowboys, pioneers and cattle and sheep dynasties. It is also the Center of the Nation and the home of one of the oldest rodeo in South Dakota: the Black Hills Roundup. Belle Fourche is located on the northern slopes of the world famous Black Hills in Western South Dakota. Belle Fourche is a regional trade center for people from the surrounding three states, North Dakota, Montana and Wyoming.
LOCATION Harley Davidson Rally Point
Thu 09.22
Celebration Start Time: 1:00PM MT
Celebration End Time: 3:00PM MT
Sturgis is found at the northeastern edge of Black Hills National Forest. It was founded in 1878 on a site just west of Fort Meade and was named for Lieutenant Jack Sturgis, who died with Lieutenant Colonel George Armstrong Custer at the Battle of the Little Bighorn. Sturgis is a trade center for an agricultural region producing cattle, sheep, hay, and wheat. The city is known for the annual Sturgis Motorcycle Rally, first held in 1938, an event that draws thousands of motorcycle fans to the city for races, cycle shows, and concerts.
LOCATION No specific stopping point
Fri 09.23
Hayes is an unincorporated community in Stanley County, South Dakota. The community's name honors John and William Hayes, early settlers.
LOCATION Capitol Green
Fri 09.23
Celebration Start Time: 6:00PM CST
Celebration End Time: 9:00PM CST
Pierre was founded in 1880 as the western terminus of the Chicago and North Western Railway and named for Pierre Chouteau, Jr., a fur trader and entrepreneur. Growth was spurred by its position as a railhead for the mining industry and as a trade center for a large area, including prosperous farming and cattle country. In 1889, when South Dakota became a state, Pierre was named the temporary capital; in elections in 1890 and 1904, it was chosen the permanent capital.
LOCATION Avera
Sat 09.24
Celebration Start Time: 12:00PM CST
Celebration End Time: 2:00PM CST
Nestled in amongst the scenic Wessington Hills in Jerauld County, Wessington Springs is a community of approximately 1,000 residents. The Wessington Springs townsite was founded in 1880 and platted in 1882.This community has a restored 1905 opera house, Shakespeare Garden and nature trail.
LOCATION Lake Prior
Sat 09.24
Celebration Start Time: 3:00PM CST
Celebration End Time: 5:30PM CST
The City of Woonsocket began in 1883 at the junction of the Chicago, Milwaukee, and Saint Paul Railroads.  The superintendent of the railroad was C.H. Prior, and named the new town Woonsocket, after his home town of Woonsocket, Rhode Island.  Lake Prior, located in the center of town, is named after Mr. Prior: "The Town with the Beautiful Lake".
LOCATION Corn Palace – Green Space
Sat 09.24
Celebration Start Time: 7:00PM CST
Celebration End Time: 10:30PM CST
Mitchell, SD was platted in 1879 and named after Alexander Mitchell, president of the Chicago, Milwaukee, and St. Paul Railroad. Best known for being the home to the "World's Only Corn Palace", originally built in 1892. Each year, the Corn Palace is decorated with corn, grain, and grasses.
LOCATION Sunshine Parking Lot
Sun 09.25
Celebration Start Time: 7:00AM CST
Celebration End Time: 8:30AM CST
The growing community of Hartford was first settled in 1881, in part due to the railroad. Hartford petitioned to become an incorporated town in 1896.
Finishline
ENDING LOCATION The Levitt
Sun 09.25
Celebration Start Time: 8:00AM CST
Celebration End Time: 11:30AM CST
The village of Sioux Falls was incorporated in 1876 and became a city in March of 1889. By the turn of the century, the prairie settlement had grown into a city of more than 10,000 largely due to the arrival of the railroad in 1878. From there, the population of Sioux Falls continues to grow. Sioux Falls has a beautiful bike trail looping through the city, iconic Falls Park, and the Downtown scene with activities including art, restaurants, and music.
Meet the Runners
This group of twelve runners is made up of South Dakota community leaders who will stop at nothing to influence and create positive change in The Mount Rushmore State. Tackling the ever-changing South Dakota weather and terrain, runners will connect with communities across the state as they raise funds and awareness for this initiative.
Runner Bios